The Dramatic Effects of Pitot-Static System Blockages and Failures
by Luiz Roberto Monteiro de Oliveira
Table of Contents
Please also review and understand the disclaimer found at the end of the article before applying the information contained herein.
This article takes a comprehensive look into Pitot-static system blockages and failures. These typically affect the airspeed indicator (ASI), vertical speed indicator (VSI) and altimeter. They can also affect the autopilot auto-throttle and other equipment that relies on airspeed and altitude information. There have been several commercial flights, more recently Air France's flight 447, whose crash could have been due, in part, to Pitot-static system issues and pilot reaction. It is plausible that the pilot at the controls could have become confused with the erroneous instrument readings of the airspeed and have unknowingly flown the aircraft out of control resulting in the crash. The goal of this article is to help remove or reduce, through knowledge, the likelihood of at least this one link in the chain of problems that can lead to accidents.
Table 1 below is provided to summarize the general effects of Pitot-static blockages. Section II of the article gives a brief explanation of the Pitot-static instruments. Section III provides a general description regarding the possible scenarios outlined in Table 1. Finally, section IV will present a detailed example of each one.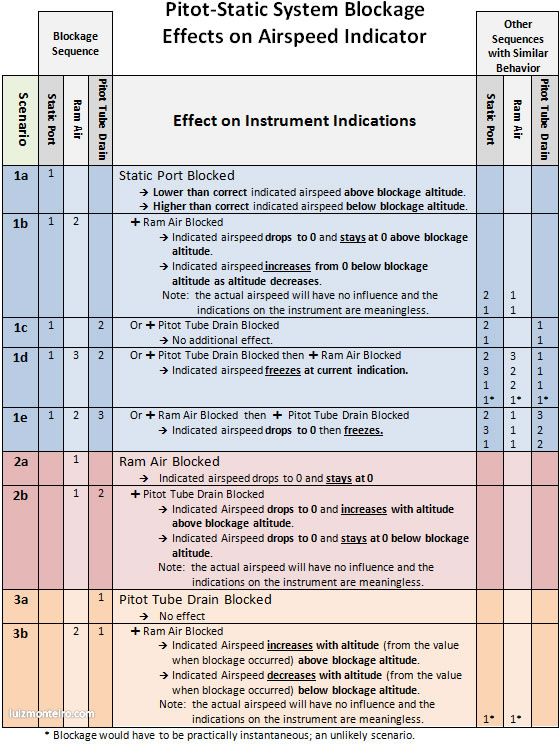 Table 1 Summary of the effects of different blockage scenarios on the Pitot-static system.

Important Note Regarding Table 1
If the blockages are partial (some air can still go through) or intermittent, the actual behavior may be different than the ones outlined in table 1.