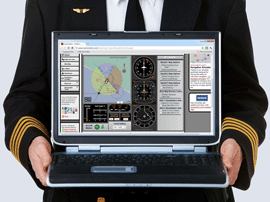 Online Compact Instrument Simulator (For Small Screens)
This simulator combines many of the features of our online simulators in a convenient and compact 766x563 pixel format. It allows for three simultaneous Navaids and two simultaneous navigation instruments, such as the VOR, RMI, ADF, and HSI. And best of all, it is free online. To proceed directly to the page, click here.

Great News on Flash™ Emulation
As you may know, Adobe® Flash™ Player reached End of Life when Adobe® stopped support after 31 December, 2020 and blocked its use after 12 January, 2021. Flash apps and images on this site, which were originally developed for displaying in the Adobe® Flash™ Player, can no longer be viewed using the Flash™ plug-in that was installed in browsers. We are pleased to have found that it is possible to open the site's Flash content using Ruffle, a Flash™ Player emulator. According to Ruffle developers:

"Leveraging the safety of the modern browser sandbox and the memory safety guarantees of Rust, we can confidently avoid all the security pitfalls that Flash had a reputation for."
Implementation of Ruffle is done at our server and there is no need for you to do anything. We recommend removing, or disabling the Flash plug-in before attempting to view the Flash™ images. These animated Flash™ apps may have some minor visual differences. All major browsers can run the new software, but we have found that Firefox presently is the most compatible with various operating systems.

Site Overview


This web site is your source for aviation calculations. All E6B, CR-3 and other flight computer calculations are featured. We are confident that you will find this site to have the best E6B emulator you will ever encounter on the web. Although this site should not be used for actual flight planning, it is a great learning tool.

Also available are several free Flash based interactive applications, including a Pitot Static System Simulator, HSI, RMI, NDB, and VOR simulators. You may find these in the Online Simulators section.
Before you begin to use this web site, please read and understand the disclaimer.

Free Online Instrument Simulators
As browsers and computers are getting more sophisticated it's now possible to have very complete web-based instrument simulators. You can see for example how the Pitot static system is affected by icing, or you can try flying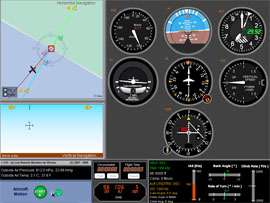 a holding pattern in our VOR simulator. Some simulators offer different versions that can be chosen according to your computer's screen size and processing power. For the VOR, HSI, RMI, and ADF simulators there are three versions. Version 1 works well if you have a smaller screen like 800 x 600 pixels and just want to show what happens to the instrument display when the aircraft position changes in relation to a navaid. If your monitor is 1024 x 768 pixels, version 2 allows you actually "fly" the aircraft. For example, you can intercept a radial or perform a course reversal maneuver. Version 3 allows someone with a faster computer and with a monitor with 1280 x 1024 pixels or more to simulate very realistic navigation. In addition to seeing navigation instrument variables, you also can see interdependent changes in the 6 basic instruments.

Navigation Simulator

For those who would like to quickly learn or teach the basics of instrument flying without having to deal with complicated and cumbersome flight controls or simulators that are not specifically designed. Use three simultaneous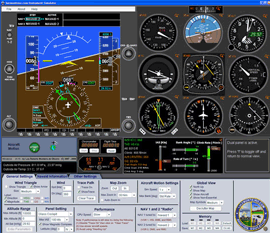 navaids plus an intersection. All of the most common navigation and basic instruments including airspeed indicator, attitude indicator, altimeter, turn coordinator, HSI, VOR, vertical speed indicator, RMI (capable of tuning two simultaneous navaids), heading indicator, ADF, and DME (with distance, speed and ETA). For more information visit http://www.luizmonteiro.com/estore.aspx.

Find us on Facebook!
If you like this site, please like us on Facebook. Post your comments or show your support. Go to luizmonteiro.com on facebook.


Our fans can be confident that we will not flood their wall with unimportant updates. Our policy is not to to post updates more than once a week.

Browser Requirements
Your browser must have JavaScript enabled in order for the web site to work properly. Some sections may require the latest Adobe Flash plug in. A broadband connection is highly recommended for on-line access of this site.
Download the latest browsers

Most Popular Sections

Online VOR Simulator
Version 1 (800 x 600)
Version 2 (1024 x 768)
Version 3 (1280 x 1024)



Online RMI Simulator
Version 1 (800 x 600)
Version 2 (1024 x 768)
Version 3 (1280 x 1024)



Online Pitot Static Simulator


Calculate True Airspeed


Calculate True Altitude


Wind Triangle


Weight & Balance Sheet


Mach Number


Online Conversions

Aviation Calculations
In this section you will find flight computer calculations including the ones performed by an E6B or CR-3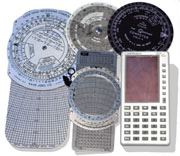 circular computer. It is divided into five sections:


Altimetry for calculating true altitude, pressure altitude, density altitude, true airspeed, Mach number, and several other related calculations.

Wind and Time - Speed - Distance (TSD) for magnetic course, true course, ground speed, wind, crosswind components, time en route, fuel, and many others.


Weight & Balance for calculating longitudinal and lateral weight and balance, center of gravity (CG), ballast, and more.


Radius of action calculations also known as Point of Safe Return (PSR) calculations for moving target intercept, calculations related to flying and returning to the same base, flying and returning to an alternate base, flying and returning to a moving base, and Radius of Action Returning to Moving Alternate Base.


Miscellaneous covers climb and descent gradients, standard rate, load factor, and any other not covered in the previous sections.

Online Conversions


Quickly convert weight & force, distance & length, temperature, time, speed, pressure & load, volume, area, mass, power, energy & work, flow (volume), flow (mass), angle, and acceleration. This page is designed so that you can type any one unit that you like and instantly have that converted to all of the other units.

Standard Atmosphere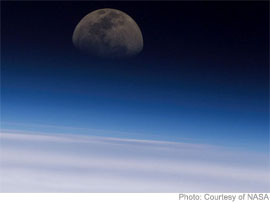 Aviation instruments and aerodynamic calculations many times reference a mathematical model of the Earth's atmosphere.1976 Standard Atmosphere serves as a model to standardize and make such calculations practical since the real atmosphere is too variable and unpredictable. This site provides all 28 functions / properties up to 86 km as outlined by the standard, including the inverse of all those functions (the equivalent of 378 function combinations). In addition a visual representation of all functions is also available in the Standard Atmosphere graphs section.

12 and 24 hour Aviation Style
Flash Clocks for Your Web Site
As part of "Webmaster Tools" this flash-based applet is available for your site. Customizable styles and layouts allow for hundreds of combinations. You will need to install a Flash emulator such as Ruffle. Click here to learn more.