luizmonteiro.com

Phone:
+1 (703) 652 1884
Fax:
+1 (540) 301 5056 e-mail* us:
Facebook Page:
http://www.facebook.com/luizmonteirodotcom
If you would like to make a donation to luizmonteiro.com please click on the button below. Your donation will help maintain the website.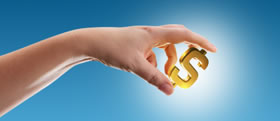 Donate ANY value. Payments are handled securely by PayPal however you do not need to have a PayPal account in order to pay.

---

*Why is the e-mail above distorted?
The e-mail above looks distorted to avoid malicious spammers from sending junk mail to us using automated programs to collect our e-mail address. A real person is required to read and then type in the e-mail address. This is also called a CAPTCHA (see wikipedia for more info). Using this helps ensure that legitimate e-mails don't get lost in the middle of spam.

What to do if you don't get a response from luizmonteiro.com?
Very rarely an e-mail does not go through because a server was down, our e-mail was misspelled or other unknown reasons. We respond to all e-mails, so if you sent an e-mail and don't get any response please send a fax to +1 (540) 301 5056. With a phone number that we can call you and the time of day you can be found. You can also include your e-mail and we will try to contact you by e-mail.